Welcome back from winter break… ew.

Let me tell you that it is difficult to come back from a week and a half break and jump right back into review of stuff that you learned probably over a month ago.

In this shortened week (it was still too long) we spent two days working a Chapter 4 review assignment and two days taking the test. Needless to say, I had a great time.

I totally forgot how to do 90% of the material, and I struggle bussed my way through the review. I mean

really

struggle bussed. It was rough. And it took forever. I honestly spent two full class periods working on it as well as at least two or three hours at home. At one point, I spent 45 minutes on one problem only to find out that I could've done it in two. Thanks. Still, thank God for reviews because otherwise I would've failed the test (although that

is

still a possibility).

While attempting to do the review assignment, my main problem was that, well, I had forgotten

everything

. Half of the stuff I didn't even know was a part of chapter 4. Surprisingly, I was actually relieved when I reached the optimization and related rates section of my review, because I actually remembered this stuff (kind of).

With a lot of time and a lot of effort, I was able to get through the assignment. I think I did pretty well on the test,

I think

.

I guess the lesson learned here is that reviewing after a break from learning and doing math is difficult, and that Cresswell should

seriously

shorten his chapter 4 review assignment.

​

---

http://www.education.com/slideshow/math-anxiety-solutions/

Haylee G.

AP Calc student. I write these blogs.
Powered by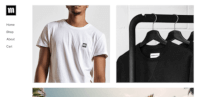 Create your own unique website with customizable templates.