Out of the last 10 possible school days, we have actually had school 5 times. As you can imagine, this really throws off everyone's schedule. It's great, but also really confusing. This week we had snow days on Tuesday and Wednesday, meaning we only learned math for 3 days.

I'm pretty sure those 3 days were all also spent on one section- section 5.3. I don't know why the book people decided to put literally 3 or 4 sections worth of stuff in one section, but they did. Section 5.3 included such topics as integral properties, averages of function, and calculating integrated/areas. Also the fundamental theorem of calculus (I think).

None of this was hard, or time-consuming for a change. Actually, the homework was easy and went really fast. The hardest part for me was definitely the notation. Funky integral notation and trying to remember what everything means are annoying. Honestly, I think notation is so hard because you can't just work your way through it, you have to just remember how it works. Once I got used to it, the notation was fine, but at first it was really confusing. The fundamental theorem was also pretty dang confusing, but it wasn't on the homework so it was alright.

So, yeah, AP Calculus. I don't know what else to talk about here. Next week we have a quiz over the first part of chapter 5. That's it. Yep, math.

Seriously, these snow days are throwing everything off, but I am definitely not complaining.

​

---

https://whcsnews.wordpress.com/2016/01/03/snow-day-tomorrow-jan-4/

Haylee G.

AP Calc student. I write these blogs.
Powered by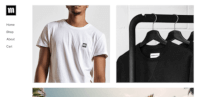 Create your own unique website with customizable templates.