Learning about the fundamental theorem of calculus was not as bad as it sounds. I think that learning about it in different ways was helpful in actually understanding what was going on.

First, we looked at the theorem inductively by watching a video of the changing area of a sin function and answering questions along with it. This was helpful because it made you think about what was happening and reason through it. It was also helpful to see how it worked visually.

After this, we learned about the theorem deductively through proofs. This was helpful too since we actually could see how and why the theorem worked. After seeing this proof, the whole thing seemed a lot simpler.

While doing my homework, I relied more on the deductive explanation to do the problems. This was more helpful since this showed definitively how to do the problems and helped me to reason through them better. Thinking about the deductive explanation meant that I didn't have to try and visualize everything and it's derivative and anti derivative at the same time, which would have been basically impossible. I could simply see the problem and know that my answer should be the same as the original or the anti derivative or whatever else.

I'm not really sure why the fundamental theorem of calculus is so important or fundamental to calculus. It's probably because it shows the relationship between functions, their areas, and their derivatives which allows you to find almost anything relating to a function and shows the importance of things like derivatives. I'm sure that this will be very important throughout the rest of calculus.

​

---

Haylee G.

AP Calc student. I write these blogs.
Powered by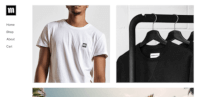 Create your own unique website with customizable templates.