Week 4 of AP Calculus. So far, it's not so hard. This week we continued learning about limits covered continuity, and learned about "salt and pepper" graphs. We also took a quiz and test over chapter 2.

I understood pretty much all of what we did this week. The remainder of limits were basically still review. Continuity was nothing revolutionary either. The only slightly foreign and difficult thing was salt and pepper graphs.

Salt and pepper graphs are piecewise defined functions where one equation contains all rational values of x and the other contains all of the irrational values of x. The main objective of learning these was observing that the equation was only continuous where the rational and irrational graphs intersect. This was also what was confusing to me at first. My pod and I originally thought that the function was continuous where one of the lines intersected the x-axis. However, once I really started to think about this, I realized it made no sense. The only reason we had been thinking this was because in the first example, the irrational values were along the equation y=0, so the values where the two graphs crossed were also the zeroes of the rational graph. However, when we moved onto a different problem, I realized that our original thought didn't hold up. We had originally thought that the limit as x approached a value was only equal to the value at zero, but that logic was not right. I took me a while to figure out that the equation was actually continuous when both graphs intersected. This is because these are the only places when the limit is equal the the value of the equation.

​

---

http://tex.stackexchange.com/questions/79635/how-to-draw-this-piecewise-graph-using-pgf-tikz

Haylee G.

AP Calc student. I write these blogs.
Powered by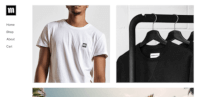 Create your own unique website with customizable templates.