This week, I attended AP Calculus a whopping two days. Then I got to get my wisdom teeth out (:D) and miss the last 60% of the week. Good. Times. But that's not what I'm here to talk about. This blog is about AP Calc, and I'm here to tell you all about it.

During the part of the week I actually attended class, we finished section 4.2, which we actually

started

two weeks ago (?), so that was a little confusing. Luckily, the part of the section we had left was not as hard as the first part. We then learned section 4.3, or started to at least. I missed the last part of it, but I think I did the homework alright. Hopefully I didn't miss much.

OKay, okay, I know I missed a quiz on Friday, but I'm fine. Yup, no stress.

I did think the stuff we were learning was pretty confusing. I mean, most of section 4.2 happened long, long ago, but going over it I was lost. The time gap didn't help, I'm sure. I understood the basic principles of everything we went over, but actually implementing them was difficult, and long, mostly long.

4.3 wasn't so bad, I don't think. I think there were just so many terms and "tests" and rules and things that it got confusing. Once again, it's just long and therefore easy to mess up somewhere along the way. Also it's time consuming, and I was struggling to focus especially being in intense facial pain. But anyways…

I'm hoping I didn't miss anything earth-shattering while I was busy suffering at home. Ah, I love missing school (only half-kidding).

---

http://www.quickmeme.com/meme/3qknjo

Haylee

I write these things.
Powered by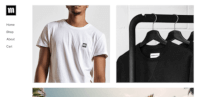 Create your own unique website with customizable templates.