​As you well know, I am a high school student. Now, this may seem like a random thing to start out with, but I promise you, it's important.
As a high school student I feel qualified to complain that high school does nothing in the way of preparing you for the real world. Sure, I know all about how the government of China works, and how to use trigonometric identities, but I have absolutely no idea how to do things like pay taxes, apply for a job, open a bank account, get a credit card, manage my life, and many, many other necessary skills. Trust me, I'm fifteen, I've taken Advanced Placement Macroeconomics, and I don't even know what I mortgage is; it's something to do with money and a bank… like a loan, maybe? I don't know. I wouldn't even know how to take out a loan, but that's okay because I would need a bank to do that (right?) and I don't know how that works either. My point is, I have no idea how life works, and I'm dead terrified for life after high school because I know I'm screwed- completely and totally screwed.
Let's start with jobs. Jobs are highly necessary in order to do anything in life, even I know that. The issue is that I don't know how to get a job. So, first you have to find a place where you could get a job; okay, I guess an internet search could probably help me there. But what I don't get is how you're supposed to know what jobs are open, what is required for those jobs, and how you're supposed to go about getting a job. To be completely honest, the only reason I might know where to begin is BPA. For BPA, I competed in an Interview Skills event, which is the only reason I would even know what a cover letter is and, maybe, how to go about writing one and making a resume. Also, a job application is a thing, right? Seriously, that about sums up the full extent of my knowledge.
Okay, let's just assume that somehow, I figured out how to get a job, and I now have a source of income. What do I even do with my money? I probably want a bank account, or two, or fifty-five, right? The trouble here is that I don't even know how a bank account works. From what I can tell, there are approximately 50,000,000 different types of bank accounts, all of which are way beyond my comprehension, even though, in less than four years, I will probably need at least one. Beyond that, there are these things called credit cards. What is a credit card? How do they work? How do I get one? How do I not go into credit card debt? I can't keep paying for things in all cash my whole life! Those are just basic things too, there is so much more that I know enough about to know that I don't know anything. Things like loans, mortgages, debit cards, checking, credit unions might as well be Japanese for how well I understand them.
There's more too, I don't even know how taxes work. How do I pay them? How much do I have to pay? What do I get taxed for? What about insurance? How do I pay for insurance? What kind of insurance do I need? Literally, how does insurance even work? What does it do? The list of things school will never teach me goes on and on and on and on.
Before, you say it- yes, I know that some of what school does teach me is important, especially if I'm going to go to college and get a good career. I'm just saying that I can't keep living in oblivion forever. Eventually, I'm going to need to know how to get a job and what to do with my money, and when that day comes, I'm screwed.
So, thank you, high school, for preparing me for the real world and teaching me so much about life; I really appreciate it. If I ever learn how to do a check, I'll make sure to send you one because I really owe you.




Haylee

I write these things.
Powered by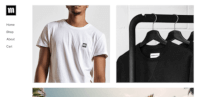 Create your own unique website with customizable templates.