​As it always does, lately school has been taking up literally all of my time and my energy. So, that's what I'm going to be writing about this week.
I feel like I literally don't even have time to think or breathe because of school; there's always something happening or something that needs to get done. It might be that I'm just over-involved or maybe school just actually asks too much of everyone, but honestly, either way, it's just so over-whelming and incredibly time-consuming.
Every day, by the time school ends, I get done with practice and get home I'm already exhausted, but there's still so much more to be done. Firstly, I've got to worry about homework and studying, especially since I'm such an over-achiever and have very high expectations for myself. Then of course I've got to worry about taking care of myself, you know, basic hygiene and health things like eating and showering and trying my best to get enough sleep even though I never, ever can. However, as anyone can tell you, that's not the end of it either. I swear I spend half my evenings (a.k.a. the only time I have to get anything and everything done) getting my stuff and myself ready for the next day of school; between packing up my bags, getting food ready, planning my outfit and doing whatever else needs to get done I feel like the focus of my mind and my time is always school.
Let me break it down for you. Every day, I wake up at six in order to be out of the house and headed to school by 7:05. Then of course I'm in school from 7:30 to 2:40, which is bad enough in and of itself. But then I have to wait around school, trying to get as much homework done as possible until four at which point cross country practice starts. By the time practice is over we're nearing six o'clock at the very earliest, and by the time I'm able to text my parents for a ride and wait around for them to get there, I'm lucky if I'm home by 6:15. When I get home I've got one thing on my mind, well really I have a million, but there'd one thing that's a clear priority above everything else: food. So, I eat some dinner and at the same time, I get started on my homework. Depending on the day this could take fifteen minutes or it could take three hours. When I'm finally finished with that torture I'm immediately down to preparing for the next day of school. I've got to make sure I've got all my books and such packed up, I have a plan for lunch, have my clothes for practice ready, have an outfit picked out and I have to take care of a bunch of other little stuff. From there I move on to showering and getting ready for bed. Usually, by the time I finish with all that it's at least ten o'clock and I feel like I'm dying of exhaustion.
Now, I'm not trying to make anyone feel bad for me or trying to say my life sucks or anything like that; I'm simply saying that school is so draining and so time-consuming. There's so much I would like to do and I just never have enough time to do any of it. I know that real life for most adults is much the same way if not worse and that all other students like me struggle with the same issue, but I wish it didn't have to be that way. School is very stressful for me and takes up almost one hundred percent of my time, honestly it's awful and sometimes I just want to relax and not have my mind constantly taken up by school.




Haylee

I write these things.
Powered by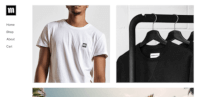 Create your own unique website with customizable templates.