​ This generation is way too careless about what we do on the internet, especially on social media. We've grown up with access to the internet and we are the social media generation, and this had made us careless and irresponsible. It's not that we don't know how dangerous the internet can be; we grew up being constantly lectured about internet safety, we just don't care. We think we can say whatever we want, do whatever we want, and act however we want online without any consequence whatsoever. However, the consequences for what we do online are real and we need to realize that.
All you have to do is just look at almost any teenager's social media account, be it Twitter, Instagram, Snapchat, Tumblr or Facebook, to tell that they, most likely, do not think and do not care about what they do online. We live in a society where it's not only acceptable but cool to post every single part of your life on some sort of social media. Rants, embarrassing pictures, inappropriate language, references to illegal activity, hate comments and much more now come standard on a lot of teen's Twitters, Snapchats and Instagrams. The agruements of "it's not like anyone is going to care" or "it doesn't matter" are all too common when someone does try to confront another person about their poor choices on the internet. Looking at all the stupid things people post and do it's hard to believe that these people sat and listened to the same internet safety lectures as I did throughout my childhood. I swear that most teens blatantly refuse to believe or listen to even the most undeniable facts about the internet if they go against what they want to do online.
To be honest, the problem is the environment on social media. It's not cool to have a private account. It's not cool to be aware of what you're putting out there. It is cool to constantly whine and complain and swear and talk about all the "fun" things you do even if they are illegal and you could get in huge trouble if the authority or your parents found out. It's also extremely not cool to believe that the internet is not necessarily safe. I've seen so many posts on various forms of social media scoffing at the idea of internet safety: "Yeah, all people on the internet are totally sexual predators", "Right, because the government is totally going to look at my twitter" are just a few examples of the wide array of these kinds of comments. And while the truth of the matter is that the stranger who just followed you is probably not a sexual predator and the FBI is probably not stalking your twitter, these things are possible and they are also only the most extreme cases of what can result from your internet carelessness.
Too many teenagers just don't think about the fact that what they do online can actually impact their real life as well. They don't think before they act, they just hit post. They are so desperate to fit in that even some of the smartest, most aware people do and say stupid things on social media.
I'm not saying that I am perfect, that I never do anything stupid online or that I am above all other teenagers. The truth is, I am kind of right there with them. I'll admit that I have not always been as careful as I know I should be, but I am doing way better than a lot of my peers.
As a whole, we all need to be more careful about our actions online. Because the truth of the matter is, even if they don't come back to kick us in the rear, they could seriously hurt someone else, or they might not end up having any consequence at all, but it's better safe than sorry.

Haylee

I write these things.
Powered by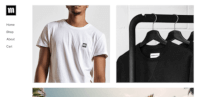 Create your own unique website with customizable templates.