​ This past week has been really hard for me. Last Saturday, my Grandpa was taken to the hospital because he was very sick. They discovered that the problem was a gall stone that had blocked a bile duct and caused an infection. This wouldn't be so bad for a normal, healthy person, but my Grandpa has had on-going heart and lung issues for years, so he was at a very high risk. For a while, things were looking bleak. He had to have emergency surgery and on Monday he was in critical condition. My mom left for Wisconsin, where my family lives, on Tuesday morning, just in case. Luckily, by the time she got there, he had already started to improve. Today is Thursday, and he's still in the hospital, but he's doing considerably better. With any luck, he will be out of the hospital in a few days and will continue to recover.
Although the situation has improved greatly, for a few days I was scared out of my mind. This was not the first time my Grandpa has had a major health scare, but it's the first time that I was really aware of what was actually happening with him. Especially being so far away from him, I just felt so helpless and scared. When my mom left for Wisconsin, I thought it was the end for sure. There is nothing more terrifying than not knowing whether a loved one is going to live or die, and knowing that there is nothing you can do about it either way.
The whole situation really got me thinking about how unpredictable and fleeting life can be. You never know when your life will change forever, or when you will see someone for the last time.
Of course, when you have relatives that live in a different state and you only get to see one to three times a year, the thought that anything could happen to them in your absence is not uncommon. It's just never felt so real before. I started thinking about all my memories with my Grandpa and tried to capture in my mind every single second I had spent with him. I couldn't forget the farewells we had exchanged less than two weeks earlier, "see you in three weeks!" Three weeks, that's it. The time between Thanksgiving and Christmas, it's not that long, yet it's all it took for things to go haywire. That's what struck me above all.
I guess that my point is: hold onto your loved ones while you still can, cherish every second. Never forget how unpredictable life can be, and never take it for granted.
I was lucky this time, although Grandpa is still sick in the hospital, he's much better than just two days ago. Who knows what will happen the next time a similar situation arises?
That being said, I'm not exactly in the clear yet. Throughout writing this, I realized that I said many things in past-tense; that isn't quite appropriate yet. Things are looking up, but I am still praying for his recovery and I'm still scared for him.
So, I'm going to be repetitive here, please, don't forget how quickly lives can change or even end. Don't take your life or your loved ones for granted.



Haylee

I write these things.
Powered by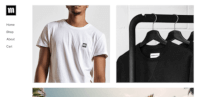 Create your own unique website with customizable templates.