Merry Christmas and Happy Related Rates!


Last week was all about optimization, but this week was all about related rates. Both suck, I'll say that. Well, they're difficult, anyways. A real fun time for sure. I didn't think related rates were as bad as optimization, though- for the most part.


What's hard about related rates is that they're about, well, rates which are something that I am not really used to working with. Trying to find how fast something is moving or changing is not something I've really done before, or at least in a while.
The most challenging part is setting up the problem, figuring out where things went and what I'm even supposed to be solving for. It definitely took a lot of practice and thinking to figure out what equation to use and how to use it. Luckily, it did get a lot easier with practice- imagine that. I was able to reason through how to solve most of the problems- most

.


The last couple problems on the book assignment, however, I did not get. I made drawings and tried to find an equation, but I could not. Unfortunately, I missed most of the CCC, so I couldn't get help from classmates either. I think these problems were more difficult because I didn't really understand the concepts they covered or what they were even asking for.
Next week is only three days long, and I know it involves a quiz over related rates- yikes!- but then it's winter break, so I'll live.

---

Haylee G.

AP Calc student. I write these blogs.
Powered by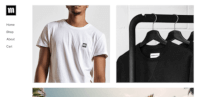 Create your own unique website with customizable templates.