So it's finally the last tri!! I can't believe that this school year is only two thirds of the way done… oh boy. That's horrifying.

This was another crazy week in which I didn't really actually go to class much. Actually, out of all my classes, I went to Calc the most- that is I went three whole times. First I got sick and missed a day and a half for that, then I missed another day and a half for BPA States. Life is crazy. So is calculus.

Now that exams are over, we're back to learning about solids of revolution. We reviewed disks and washers on Monday, which was a little rough after having forgotten about them over the past week. The, we took a quiz over the stuff we learned before exams- disks and washers- on Tuesday, which I missed. Then, we learned a new method called the shell method. And took a quiz over this later in the week, which I also missed.

I didn't think that the shell method was hard. If anything, I was just overwhelmed by being absent so much. The shell method is used to find the volume of a solid when you can only use rectangles parallel to the axis of revolution. In some cases, it is actually easier than washers at least because you don't have to worry about subtracting out the middle part. It gets a little dicey when multiple equations are involved or the axis of revolution is not one of the actual axes. Really, once we practiced problems with different axes, I realized these were easy too.

Other than that, I just don't really know what's happening anymore. Oh well, I think next week we finish the solids unit and,actually, all of the calculus learning- then it's review for AP. Ew.

​

---

Haylee G.

AP Calc student. I write these blogs.
Powered by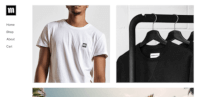 Create your own unique website with customizable templates.