http://hubpages.com/education/Finding-the-Limit-of-a-Function

This week in AP calculus, we started learning calculus.

On our first Monday of the school year, we finished our review packets, and started going over them as a class. I'll admit, I was a little annoyed that I had spent a long time on Sunday working on my packet, only to find out that I had more time to work on it in class. It was alright, though; at least I got it done and got to check my work. I was also a lot more confident in my math abilities once we went over the packt and I realized I was actually doing it right.

The test over our review happened on Tuesday. It was not as hard as I expected, but a few problems tripped me up. On pretty much all of the ones that gave me trouble, I realized I had just made a mistake in my original calculations or whatever, and was then able to figure them out easily.

We also had our first math lab this week of Thursday. It was pretty much review for me since it covered limits, and we learned the basics of limits last year in pre-calc. Friday, we took our first notes, and officially learned about limits. I'm pretty confident as of right now, so far in my experience limits aren't really that hard, and I actually thought the lab was significantly easier than the review packet.

I'm assuming that next week will be a continuation of learning about limits. I'm a little worried for what that might entail since I know what we learned about limits last year was just the basics. Next week will probably be the first week of regular class with notes and homework and such. We'll just have to see where that goes.

​

Haylee G.

AP Calc student. I write these blogs.
Powered by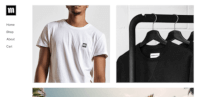 Create your own unique website with customizable templates.