​ Welcome to what is hopefully the last part of this series; For the Love of Fall Part 3 also known as the fall holiday edition. Yay! Well, I've got a lot to say about fall holidays, so I'd better get down to it before I waste too many words.
Obviously, our first fall holiday is Halloween. We're coming up on Halloween so fast its crazy! I still feel like its September, but in reality Halloween is this Saturday. Wow. To be completely honest, Halloween really isn't my favorite holiday; I don't do well with scary stuff of any sort, so certain parts of it actually suck. However, for some crazy reason, this year I'm super pumped for Halloween. It's probably just my fall obsession acting up again, oh well. Even though I don't enjoy being scared and I freak out easily, there are certain parts of Halloween that I actually really enjoy. In general, I actually like the vibe of Halloween; for the most part it isn't too terrifying and I'm cool with the milder, child-like frights. I mentioned it last week, but I also really love carving Jack-o-Lanterns; my year is not complete without carving at least one pumpkin. Halloween movies are also literally so great. No, I cannot watch horror movies or anything that's even close to a horror movie, but movies like Halloweentown, Hocus Pocus, and Twitches are my favorite. However, I think the main reason that I actually enjoy Halloween though is the festivities that allow me to eat a bunch of delicious treats and hang out with my friends. Every year for my church youth group we have a Halloween party and it's so fun. My friends and I also get together or have a party pretty much every year on Halloween, which makes me so happy especially because I don't to hang out with my friends very often.
I've been trying to get into the Halloween spirit for the past week or two, and I think I'm succeeding; I've found a bunch of Halloween treat recipes and ideas that I am so excited to make and share with my friends, I've also been volunteering at the Haunted Yard which is surprisingly fun considering my hatred of all things scary, and I've been listening to Halloween-y music, watching my favorite Halloween movies and just generally trying to embrace the Halloween atmosphere. Last weekend, I finally got to carve pumpkins as well. It's still crazy to me that Halloween is so soon.
Halloween aside, let's get onto the really good stuff - Thanksgiving. Oh, how I love Thanksgiving: food, family, fun, happiness. Thanksgiving is just so wonderful. Sure, I'm a lactose-intolerant vegetarian, and I can't exactly enjoy much of the classic Thanksgiving feast, but Thanksgiving is so much better than just food. For me, Thanksgiving is one of the only times in the year that I get to see my extended family since they all live in Wisconsin; unlike some people, I actually love seeing my whole family. I love them all so much and I always have a great time when we go to Wisconsin to visit. A few days off of school never hurt either. Plus, the food I can have isn't bad either.
What I love most about Thanksgiving, though, may just be our family traditions. Every year my family and I leave Wednesday afternoon to visit our family in Wisconsin. It helps that I'm one those freaks who loves a nice long car ride too. We always spend Wednesday night and Thursday at my Dad's parent's house. Thursday afternoon, the rest of my dad's family - all my aunts, uncles and cousins (who are, by the way, all at least twenty-one) – meet up at one of their houses for an early dinner. After the feast and a while of hanging out comes what might be the best part of our family Thanksgiving - Christmas. Since my Grandparents travel to Arizona for the winter, we don't get to see each other for Christmas, so it's become a tradition to combine two holidays into one. Christmas on Thanksgiving is my favorite thing. Everyone brings a white elephant gift and we have a huge gift exchange, it's so much fun. After Thanksgiving with my dad's family, we head down to my mom's parents for Thanksgiving number two; on the way there we're usually able to shop a few Black Friday deals. Friday night, we meet up with my Grandparents, Aunt, Great Aunt and Great Uncle for a second Thanksgiving meal. We spend the evening hanging out, having fun and enjoying delicious food. Then it's back home on Saturday or Sunday.
To me, Thanksgiving is just a great time, and some of my fondest childhood memories are from this special holiday. I just love to see my family, have a grand time, and eat some delicious food. Another thing I just adore is the entire basis of Thanksgiving. An entire holiday based on the aspect of being grateful for all our blessings and being together with the people who matter most? What a wonderful idea. Usually, I'm so caught up in school and teenage life that I don't really think about all the wonderful things in life; Thanksgiving is the perfect opportunity to slow down and appreciate everything. I love it so much.
Between Halloween and Thanksgiving, fall holidays are some of my favorite times of the year, especially Thanksgiving. I have so many wonderful memories associated with both major fall holidays, and I can't wait to make more.
Well, I guess that concludes my fall series, for now at least; especially since this post has already exceeded nine hundred words. What can I say; my love of fall can't be described briefly.



Haylee

I write these things.
Powered by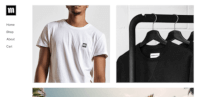 Create your own unique website with customizable templates.